Flysurfer INFINITY 3.0 RACE BAR PRO
Flysurfer INFINITY 3.0 RACE BAR PRO
Uhi diesen Artikel gibt es nicht mehr, und was jetzt?

Nutze unsere Suchfunktion und schnapp dir den Nachfolger, oder frag einfach uns!
Produkt direkt anfragen

---
Hydrofoil, Race
---
Hersteller: Flysurfer

---
14-Day-Money Back Service
Free Shipping Germany from 50 €
We know that in competition every small advantage counts. This race version of our INFINITY 3.0 BAR offers you a few trump cards: thinner low-drag flying line construction, a 4:1 Pulley Clam Cleat Adjuster, and optimized line guidance through the Double-V-Shaped Eylet.
---
| | |
| --- | --- |
| TECHNOLOGY | Control Bar (incl. Quick Release & Flying Lines) |
| SKILLS | Advanced + |
| SIZES | 50 cm / 60 cm width |
| TERRAIN | |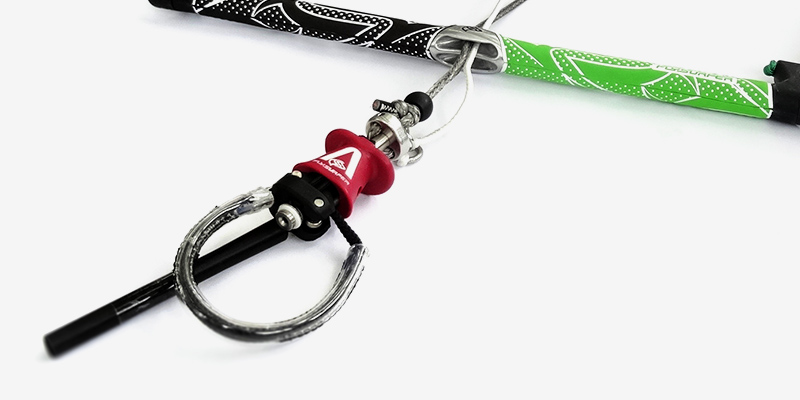 Quick Release 2.0
As expected, the Quick Release 2.0 (QR 2.0) has fullfilled the requirements for the French safety standard (AFNOR). No matter the circumstances, the QR 2.0 is always reliable and lets you get yourself out of a dangerous situation immediately and by using only one handle. It's super smooth and can be conveniently unscrewed manually.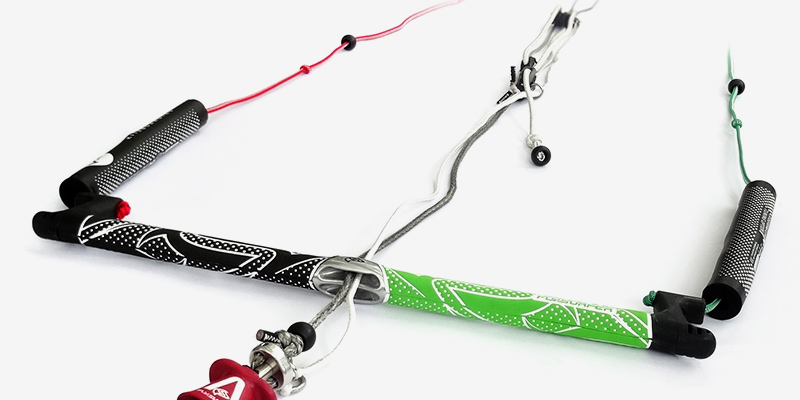 Ergonomic Grip Design
The slim, lightweight Control Bar features a fresh-green signal color on the right-hand side and is available in two lengths – 50 and 60cm. The abrasion-resistant, ergonomic EVA grip is extremely comfortable for the hand and assures solid control even in cold or wet conditions.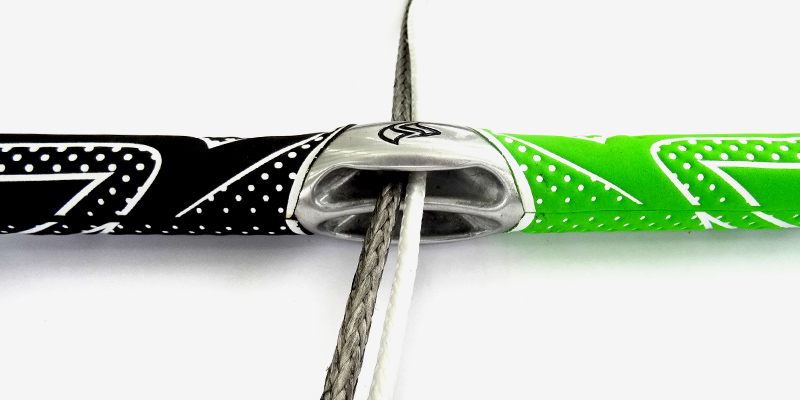 Double-V-Shaped Eyelet
The optimized and reduced-friction Double-V-Shaped Eylet ensures an easy and direct steering response. The powering up and depower function works even when when you turn the Bar.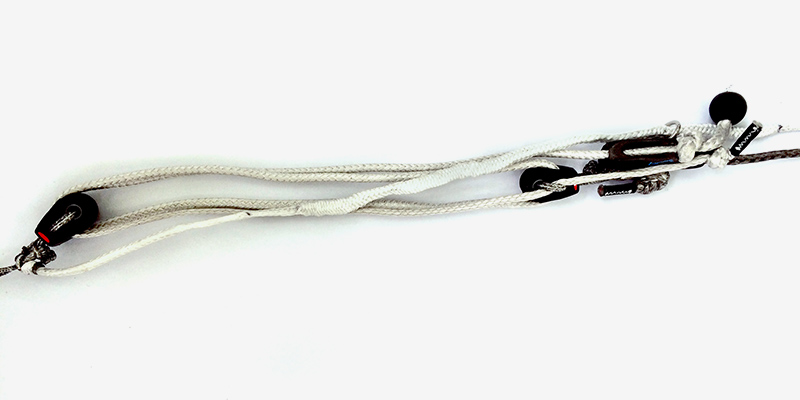 Clam-Cleat Race Adjuster
The smooth-running 4:1 Pulley Clamcleat Race Adjuster stands apart with its simple and precise adjustment possibilities (with a 55cm-long depower distance).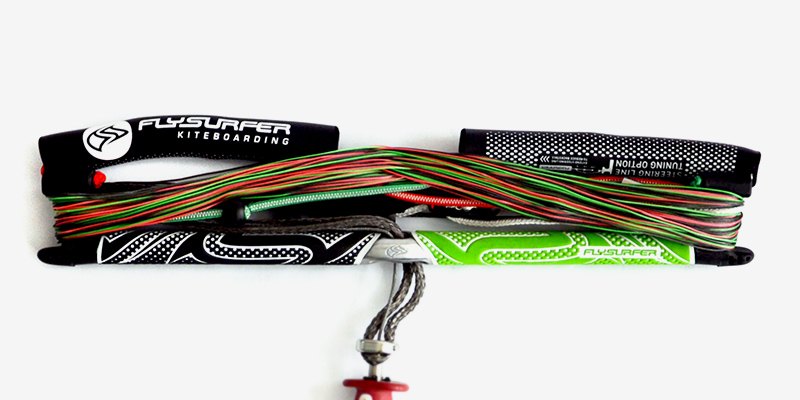 Optimized Air Drag Race Flying Line System
For the Race flying lines (length 21m), we have worked to find an optimal balance between diameter reduction and breaking load (front 1.45mm / 300kg – Back 0.8mm / 160kg). Additionally, we have conciously included a very short Frontline Safety (FLS), which represents an extension of a front line. This reduces the air resistance of the entire Race flying-line construction, which has the direct advantage of allowing the kit to reach higher speeds. Finally, the line guide is optimized by the double-V-Shaped eyelet in the Bar handle. Optional Race flying-line extensions in 2m or 4m are available in the FLYSURFER Webshop. For years we have put our trust in our parter LIROS for supplying high-quality lines.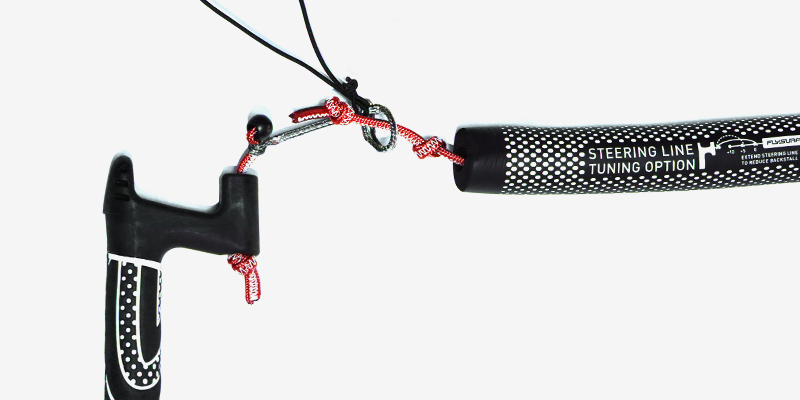 Tuning Options
At the integrated Winder you can change the bar width by up to 5 cm, which is recommended when using a bar for many kite sizes. Additionally, the control lines can be adjusted below the floaters, meaning you can counteract the effects of shortened steering lines and tendency to backstall. These features allow the bar setup to be individually adjusted to the rider.
| INFINITY 3.0 RACE BAR PRO | 50 cm (incl. 21m 21m race flying line set) | 60 cm (incl. 21m 21m race flying line set) |
| --- | --- | --- |
| Control Bar Setup | € 499,- | € 499,- |